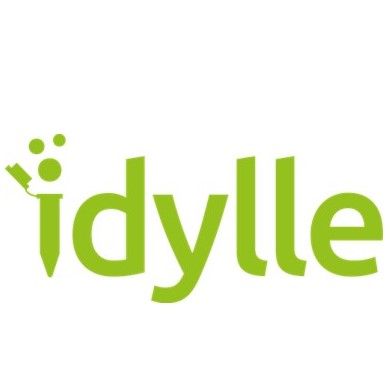 Idylle
Idylle is The Tech Transfer Platform For Research Tools
The Paris based company Idylle is a public private organisation that with a grant from CNRS has established as a company in life science. Idylle do product development side by side with the researchers who design and use innovative R&D tools. Idylle want to help researchers smoothly try the innovative tools they want. Even if they have just been published. Even if they seem out of reach.

SO WE DESIGNED THE ON-DEMAND HUB FOR INNOVATIVE LIFE SCIENCE TOOLS
Scientists can try the latest life science tools. They can get an eye on forthcoming innovations. And they can start new collaborations with the authors.
The life science tools we co-develop, produce and deliver are all designed by researchers. They are meant for communities of academic and private researchers. They are produced on demand. They are fully assembled in our laboratories and made in France. They are safely shipped around the world. Read more on our process of co-development.
WE ARE THE TOOL DEVELOPMENT PARTNER OF THE RESEARCHERS
We establish a collaboration framework together: they handle all the scientific operations. We handle all the rest (see how). In a nutshell, it means setting up a reviewing process, designing a stable product, producing on-demand to fit the needs of every user, controlling the quality, testing, writing the protocols, designing the packaging, handling the MTAs, the customs... Everything scientists don't feel like managing on a large scale. Together, we widespread their know-how.

WE FOSTER SCIENTIFIC COLLABORATION
Academic and private researchers end up swiftly testing their research ideas with innovative tools. They grow their scientific collaborations. They generate new ideas together.

WE ARE A PUBLIC/PRIVATE PLAYER OF THE TECHNOLOGY TRANSFER
Idylle was born in 2019 within the start-up studio Quattrocento. In November 2021, the CNRS entered the capital of Idylle.
This partnership gives more power to the new transfer solution invented by Idylle, 100% dedicated to innovations in research tools.
Copenhagen Biotech Supply started distributing Idylle in Denmark and Iceland February 2023.