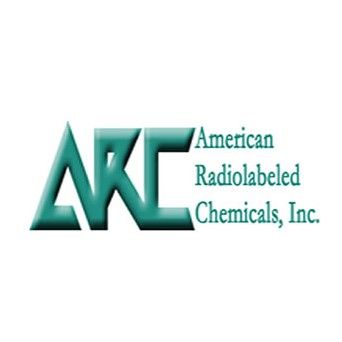 ARC
AMERICAN RADIOLABELED CHEMICALS offers more than 5500 radiolabeled and unlabeled compounds, of which more than 50 % are exclusively available through ARC
Since its inception in 1983, American Radiolabeled Chemicals, Inc. from Saint Louis, USA (ARC) has established itself as one of the leading suppliers of high quality radiolabeled and unlabeled chemicals in the world.
The online 2021 catalog contains more than 5500 radiolabeled and unlabeled Amino Acids, Autoradiography Standards, Biological Chemicals, Carbohydrates, Ceramides, Coenzyme A's, Dioxins, Drugs, Fatty Acids, Glitazones, Inositides, Isoprenoids, Lipids, Neurochemicals, Nucleotides, PCBs, Peptides, Pesticides, Stable Isotopes, Statins, Steroids, Toxins, etc. More than half of the products are exclusively available through ARC.
In addition to catalog items, ARC offers a wide range of custom synthesis services using 14C and ³H. On a limited basis, ARC offers custom synthesis using ³5S, ³²P, ³³P, and 125I. ARC also offers custom synthesis of products labeled with stable isotopes as well as unlabeled chemicals.
ARC is also expanding their "cold" chemical listings. Due to the small size of the company, they are very flexible and are willing to make new products even though they may not be very popular and used only by a few researchers.
More than 45% of ARC's sales are outside the home country. ARC has its own offices in Canada, India, and the United Kingdom, and distributors in 30 countries. Since 2010, Copenhagen Biotech Supply has been the Danish distributor.
Pricing and delivery
Our prices are 10% lower than ARC's list prices.
If you are registered and log in to the ARC website: www.arcincusa.com, the prices are shown in EURO. Multiply this by 6,75 to get our price in dkk. On top of this, we only charge you the actual costs for shipping and delivery.
When you buy ARC products from us, we take care of the necessary paperwork in connection with the import and arrange customs handling and approved courier delivery directly to you.
All you need to do is to send us the latest version of your SIS authentication, read more about this at: https://www.sst.dk/da/opgaver/straalebeskyttelse/tilsyn-og-lovgivning/radioaktivitet
Delivery time is typically 1-2 weeks total.