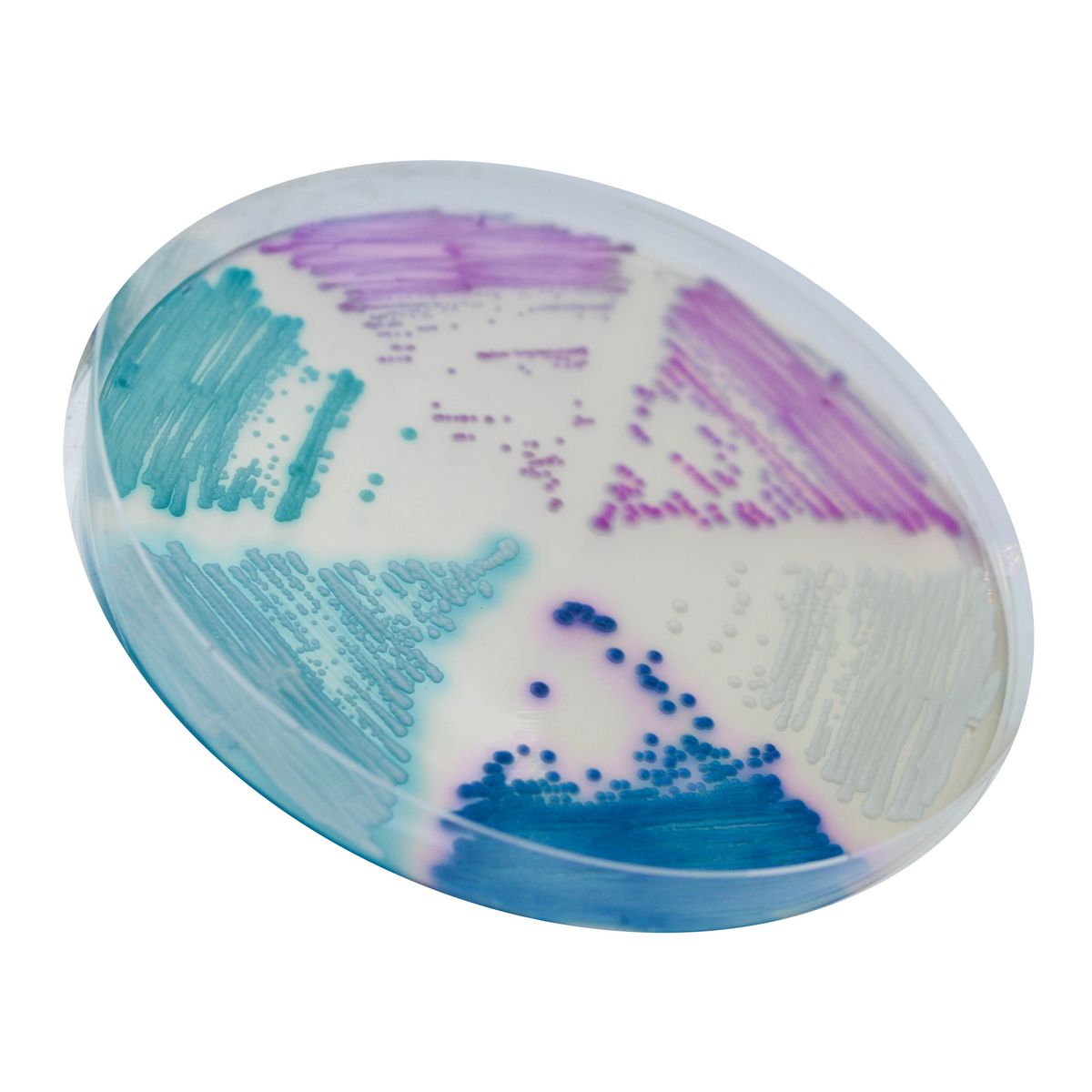 New chromogenic medium: CHROMager™ Candida Plus
01-08-2021
One of the latest media from CHROMagar™ is CHROMagar™ Candida Plus, a unique chromogenic medium, which makes it possible to screen for the Candida auris in addition to other major clinical Candida species such as C. albicans, C. tropicalis, C. glabrata or C. krusei. With 100 % of specificity and sensitivity for C. auris strains, it's the perfect tool in case of outbreaks.
On the basis of color and other colony morphology, colonies of C. auris are quickly and easily separated from other Candida spp. after 36-48 hours of incubation at 30-37 °C. Candida auris growing in a very specific morphology: light blue colonies with halo and blue from the back of the plate. Final identification by biochemical analysis or mass spectrometry Identification can be carried directly from a colony, no need of subculture.
The new medium is a modification of the legendary CHROMagar™ Candida, and the price is the same: 5000 ml at DKK 3000,00.
Read more about the new medium and see references here